The Safe Sisters Guide
This booklet is meant to help our sisters learn about problems that we might run into on the internet (like leaked or stolen photos, viruses, and scams), how we can make informed decisions every day to protect ourselves, and to make the internet a safe space for ourselves, our families, and all women! Print it, share it, modify it, Tweet it!
Our mission is make digital security less complicated and more relevant to real users and to encourage all women and girls to take online safety into their own hands. We hope this booklet will help readers see that the most effective ways to protect yourself online are common sense strategies we already use offline every day.
Available in
English | English for Sri Lanka | Kiswahili | Tamil (தமிழ்) | Amharic (አማርኛ) | Sinhala (සිංහල) | Burmese (ြမနမ် ာစာ)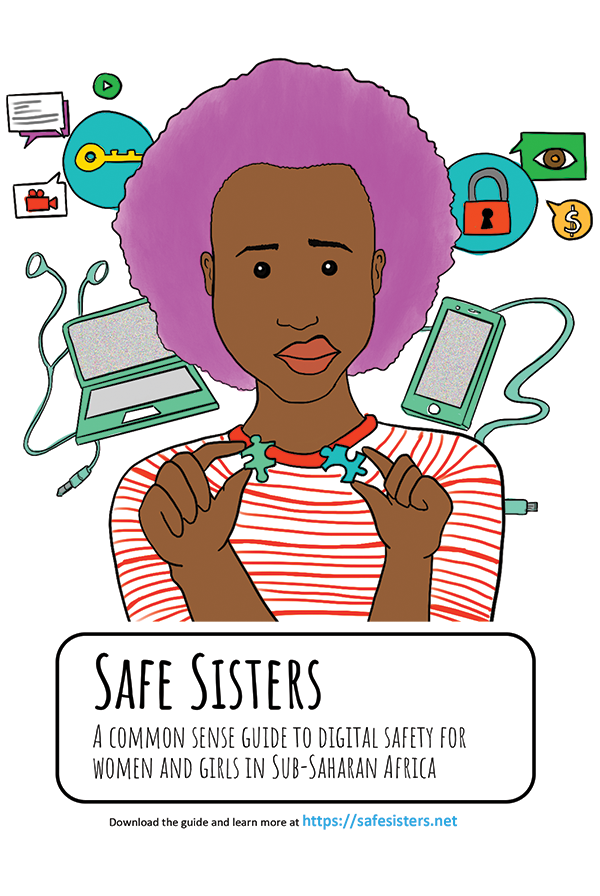 Digital Safety
Trainer's Assistant
The Digital Security Trainer's Assistant, is a trainer's guide for new and experienced digital security trainers, who want a friendly, easy-to-follow resource that they can keep with them as they learn and train. Written by digital security trainer and Safe Sisters trainer Natasha Msonza, the guide draws from her experiences learning and training others on digital security.
It may be especially useful to digital security trainers people who have engaged in a digital security training of trainers (TOT) program-who are still finding their feet.